Former Poldark star Aidan Turner says actors should retain an "air of mystery" about their private lives.
The 39-year-old actor told Sky News that he has rejected social media as it makes life "a bit harder".
"I don't have social media, I don't do Twitter," he said.
"If you're very exposed and everyone knows intricate details about your personal life, it just gets a little bit harder. Some air of mystery might be a good thing with actors."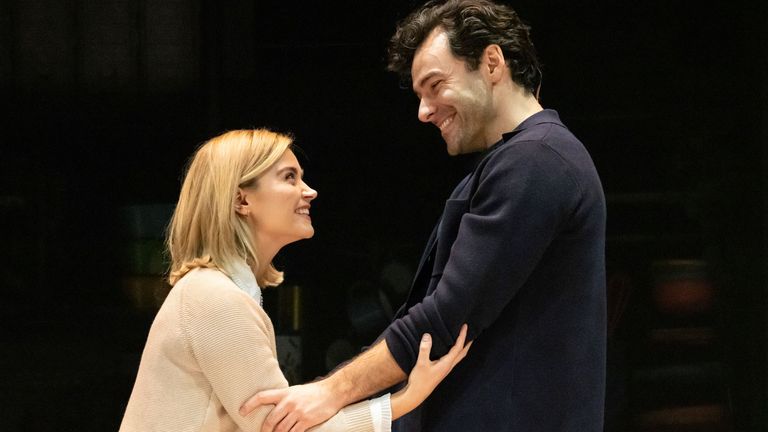 The Irish actor's comments come as he takes to the stage in the play Lemons Lemons Lemons Lemons Lemons on London's West End.
He stars alongside former Doctor Who companion Jenna Coleman in the Sam Steiner play.
The play is set against a new law that introduces a daily limit of 140 words per person – inspired by Twitter's old character limit.
The relationship between the two main characters becomes strained as they face the challenge of where in their lives to use the daily allocation of words.
"Sometimes it's a good thing that maybe they don't have enough words for the fight that they're probably about to have and other times you can see the frustration that they can't articulate exactly what they want to say," Turner said.
But one area of his private life he is willing to open up about is his sleepless nights as a new father.
He welcomed his first child in January 2022 with his wife, American actress Caitlin Fitzgerald.
"Some days [and] nights are easier than others, but you just get on with it," he said, adding that "caffeine" was his best friend.
Dublin-born Turner also said he is enjoying the satisfaction of telling a story in full with every nightly performance.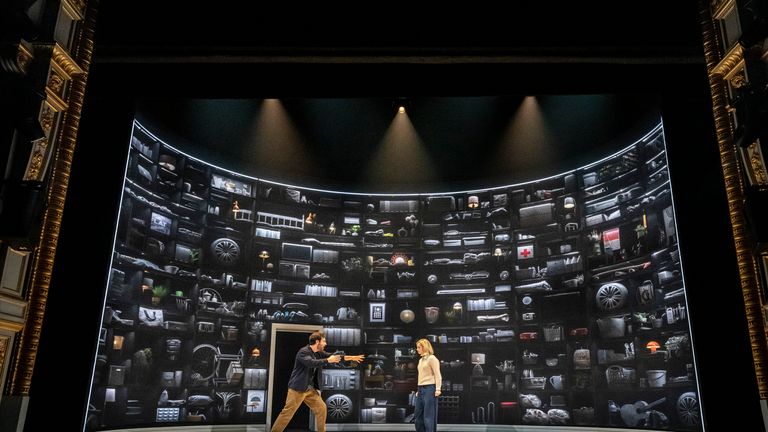 "When you do film or TV things, you tell a tiny bit of the story every day. You might do two or three or four pages of dialogue but obviously with the show, you tell the entire story from start to finish every single night and you get to feel that with the audience."
Lemons, Lemons, Lemons, Lemons, Lemons runs at the Harold Pinter theatre in London until 18 March, Manchester Opera House from 21 to 25 March, and Theatre Royal in Brighton from 28 March to 1 April.